Tales of Yore
The Difficult Second Album
---
So here we are. Well I am. I guess we'll see if anyone else turns up.
I've been writing games a long time - if we include my childhood attempts on the ZX81 it's probably getting close to 40 years. I simply love the process, the ideation, the creation, the testing, the community and of course the technology. I spent the last few years losing touch with myself and now here I am attempting to rekindle my long time love affair with games development.
I'm working on two projects at the moment - I know I know - bad idea. You can check Legacy of Yore out over at the it's site https://legacyofyore.com. This page however, is all about Tales of Yore - my attempt at an easy access, mobile friendly, cross platform, retro, casual online RPG.
Tales of Yore takes our adventurer into the world of Yore, a traditional fantasy setting full of monsters, dungeons and loot. It's time to go exploring - this time with your friends. I'm using the sprites from the mighty Krishna Palacio to create the world and I think they're really looking great for the particular vibe: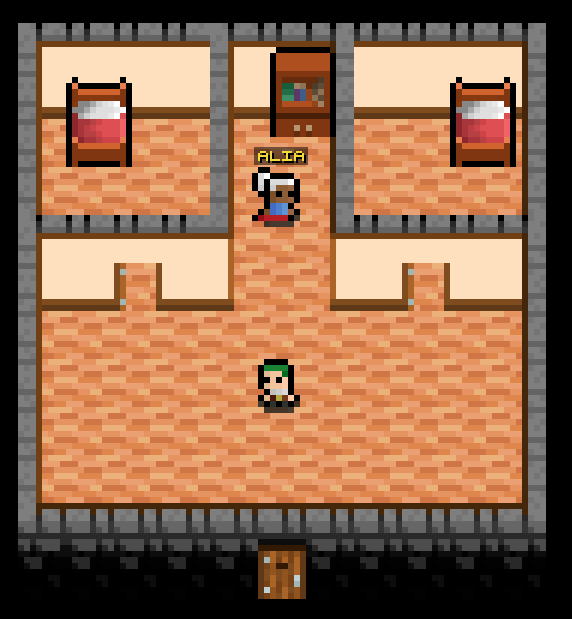 What with this Yore thing? I've put together several games using the world of Yore and I've begin to really like it. Check out https://www.legendsofyore.com for the most successful. It's a friendly RPG trope filled world with a sense of humour - please note I didn't say good sense of humour.
Finally since this is a devlog I should include some technology notes. The game is built in Typescript both server and client. On the client side it doesn't use any libraries apart from socket.io, just the APIs available from all the browsers. It's compatible with iOS Safari and Android along with all the major desktop browsers. On the server side it's a Node server running with a few packages (os-utils, socket.io etc) but nothing too heavy weight.
So far the prototype is running and you can get in together and kill some Orcs. It's very early days but I'm hoping to be posting about some of the things that are already working - path finding, server/client architecture and data driven games - along with some of the stuff I'm actively working on along the way.
Enough for now, enjoy a screen shot of my rather simple server admin console: